Many of us are buried in video calls causing us to be tethered to our phones or PCs at all hours of the day. To help people save time and take back their schedule, I built Zoomcorder. It's a unique service which attends video calls on your behalf, records them and sends a personal video of the meeting to watch. Because it's a cloud based service there's no need to be at a PC or phone or even have them turned on. Tell Zoomcorder the meeting details and it takes all the steps necessary to capture the meeting - making sure you never miss a meeting but still have your freedom.
The explosion of video calls for education, politics, business, and webinars means meetings are increasingly intrusive and interfere with life. I like to follow local politics but the last thing I want to do after a long day is get onto the computer for a city council meeting. Increasingly meetings overlap requiring me to choose which meeting to attend. Other times meetings are in a distant time zone so not during sensible hours. It's often exhausting, bothersome and inconvenient getting to a webcam.
Zoomcorder is a video bot which attends meetings on your behalf and then sends you a recording. Using Zoomcorder is easy. It is similar to scheduling a meeting on a calendar. Enter the date and time of the meeting. At the designated time online bot will connect to the meeting just as you would, record the meeting and then send it to you at the conclusion. Along the way informative emails will be sent keeping you apprised of the process just as Amazon does with shipping details. Here's a how to use Zoomcorder video.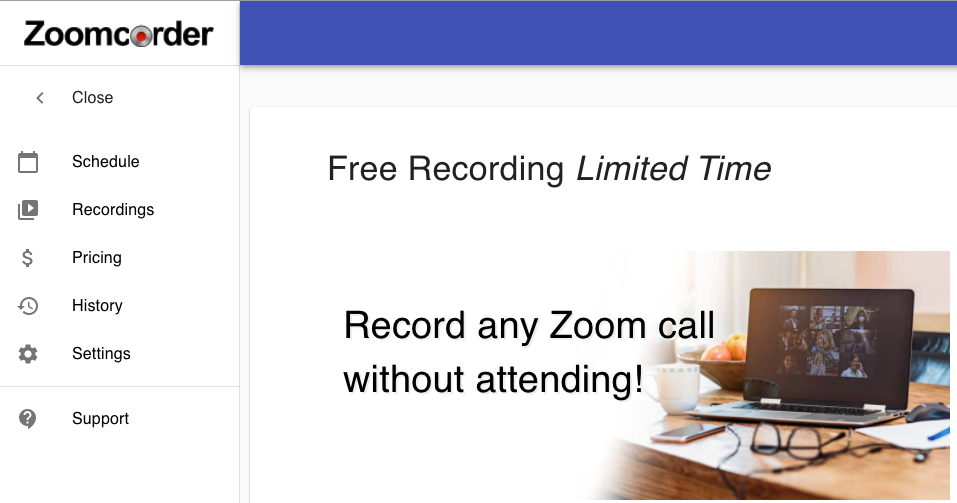 After each meeting a recording of the meeting is immediately sent. It can be watched in a Youtube-like experience on a phone or PC skipping to the most desirable parts or even speeding back playback. Recordings can be downloaded for a backup copy. Because Zoomcorder is a cloud service recording the screen, it does not need the host permission for recording so every meeting can be recorded.
When first using Zoomcorder each person creates a short video lasting under a minute. Then using some video magic this is converted into an infinitely long video called a video avatar. When Zoomcorder connects to a meeting, the video avatar is displayed. To others it will appear as if a live person is in attendance. Attendees won't know it's a Zoomcorder bot working for you.
Now available to all Zoomcorder users is the option to use Snoop Dogg's video avatar in place of their own. When using Snoop Dogg, it will appear that the American rapper is attending the meeting. It will surely spice up any meeting, especially if the PG-13 option is selected.
Many are familiar with mechanical bots first made popular by Roomba to help humans get more done. Zoomcorder is a digital cousin designed to help humans be more productive with their online tasks. Unlike Roomba, Zoomcorder is entirely cloud based so no equipment is required. It's ideally suited for video calls where you're mostly listening without one on one interaction and supports most video meetings or webinars, including Google Meet, Microsoft Team, Zoom, GotoMeeting, and Webex. I hope you'll give Zoomcorder a try!
--MR
The views expressed herein are those of Michael Robertson and do not necessarily reflect
the views of any of his affiliated companies. All company and product names may be the trademarks of their respective owners. All rights reserved.

--MR