6 Seconds- An Entirely New Free Mobile Music Experience!
Over the last couple of years I've been building a comprehensive search engine for worldwide radio and a new app called 6 Seconds is now available which uses that technology. It's a new mobile music experience with unlimited skips, search, favorites and song hunting. (this is really fun!) Download the app from UnlimitedSkips.com and keep reading for more details.
Radio is the forgotten technology. Google indexes just about every media segment in the world (websites, newspapers, photos, magazines, video), but not radio. Probably because it's very messy and literally changing every second. What we've done is build a massive library of 100,000 stations from all over the world. Some are AM/FM rebroadcasters but most are internet only. All stations are cataloged by genre and location, but more interestingly we track the specific song and artist playing as it happens for every station. This data gets collected and organized into an powerful search engine which powers the experience.
6 Seconds puts users in charge of their mobile music experience like never before. Pick a genre and instantly hear the most popular songs. Unlimited skips means never having to suffer through an unappealing song. A snappy search feature makes it easy to find the right artist or specific song for any mood. Favorite songs can be marked during the listening process. A simple swipe down at any time quickly reveals if these songs are playing anywhere in the world. A simple tap connects to the broadcasting station to hear it. We call this 'song hunting' and it's fun way to experience music.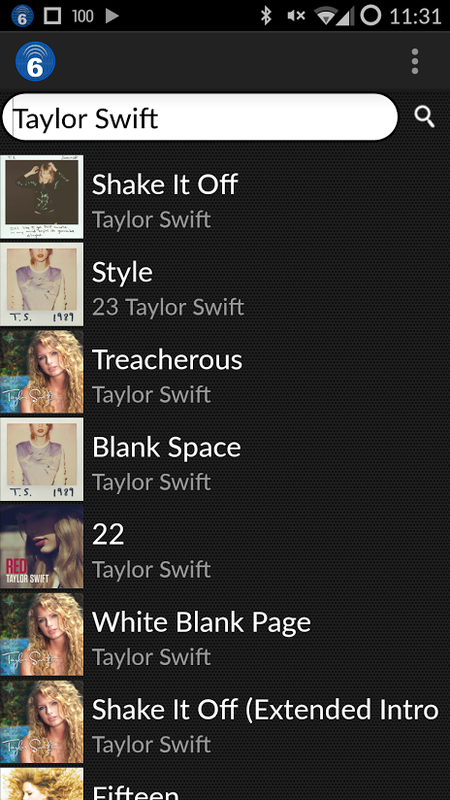 A sleek, easy, swipe interface makes learning the app take just seconds. Swipe DOWN for genres or favorites. Swipe UP for search. Swipe LEFT to skip a song. Tapping the screen toggles between play and pause. (Watch the video here, but I hope it's not necessary!)
6 Seconds is available today for Android and iOS. Go to UnlimitedSkips.com to download it for free and enjoy the best free mobile music experience.
-- MR