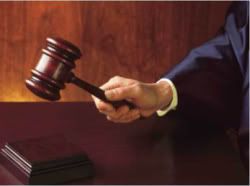 Previously YouTube had prevailed in an outright victory on all points at the Summary Judgment phase in their battle against Viacom. Viacom filed an appeal and today the court ruled on that appeal. The court upheld victory on some issues, but undid them on others and asked the lower court to re-examine them (also known as remanding).
To explain it in as simple language as possible, the appellate court mostly agreed with the Judge's interpretation of the law, but not entirely. They said there were facts that could sway a jury that needed further consideration.
Where Youtube's victory stuck was:
Agreed with the previous Judge's definition of "knowledge or awareness of facts... of infringement"
Agreed with the previous finding that YouTube's storage, playback, transcoding were all protected because they were "at the direction of the user"
Filtering software is not required for DMCA protection
Where Youtube's victory was undone:
A jury could conclude given the evidence that with a handful of clips YouTube had knowledge or awareness of infringement.
The willful blindness doctrine should be considered as a factor to demonstrate knowledge or awareness of specific instances of infringement.
The previous court had required "item-specific" knowledge of infringement in its interpretation of the "right and ability to control" infringing activity and the higher court said that was an incorrect interpretation.
Found that further fact-finding on the issues of control and financial benefit was necessary.
The outstanding issues that the previous Judge must re-examine are:
Did YouTube know of specific clips that were infringing that they left on their site?
Did YouTube willfully blind itself to infringing activity?
Did YouTube have the "right and ability to control" the infringing activity?
Is the syndication of clips to others beyond "at the direction of the user" and therefore not protected by DMCA?
Several San Diego companies played a role in the conclusions. MP3tunes own legal battle with EMI was cited positively by the appellate court twice. (See: A 99% Victory in EMI v MP3tunes) First they quoted our Judge who found, "Undoubtedly, MP3tunes is aware that some level of infringement occurs. But, there is no genuine dispute that MP3tunes did not have specific 'red flag' knowledge with respect to any particular link..."
The appellate court quoted our Judge in another key issue, "Accordingly, we conclude that the 'right and ability to control' infringing activity under ß 512(c)(1)(B) 'requires something more than the ability to remove or block access to materials posted on a service providerís website.'" That last portion is a direct quote from the MP3tunes case.
San Diego video hosting pioneer Veoh played a key role in the areas where YouTube prevailed. The court found "case law... comports with our view of the specificity requirements" citing Veoh's case specifically. Later they also used the Veoh finding to conclude that storage, transcoding and playback are all protected.
The Viacom v. Youtube battle is not over, but those net companies battling with media companies should feel emboldened with this ruling since the 2nd Circuit (where many of these cases are transpiring) is leaning heavily on previous positive rulings such as Veoh and MP3tunes. Megaupload in particular will be bolstered by the finding that filtering software is not necessary for DMCA protection (many media companies take this position).
--MR
michael@michaelrobertson.com