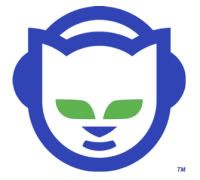 Napster is now selling MP3s for more than 6 million songs. This is quite a change. 8 years ago the labels had the possibility to channel the enormous Napster audience into a fan friendly cash-register-ringing store. Instead, 3 of the 4 refused to work with Napster and embarked on a lengthy legal challenge. Today it's obvious the labels won a Pyrrhic victory – they prevailed in their legal battles, but by refusing to offer a legal storefront, they forced the entire Internet to turn to the black market for music and taught an entire generation how to use p2p.

Astonishingly, rather than learning from this experience, the major labels have expanded their legal jihad to target the next generation of digital start-ups such as search engines (Sideload, Seeqpod, Project Playlist), lockers (MP3tunes) and, oh yeah, customers too. What's confounding is not that they sued Napster, but that they're repeating the identical misguided strategy years later, seemingly oblivious to the parallels of the past and unable to learn from history.

Napster joins Amazon and Walmart with a MP3 store. (I predicted last year, all the labels would go MP3.) I currently use AmazonMP3 with AutoSync so every purchase is immediately backed up and available from my Net radio and iTunes-like web Locker. It's great to see competition so I thought I'd compare the popular online music stores. I don't think the price difference between any of the major stores is meaningful, so it comes down to catalog size and consumer experience. Amazon has one click access and requires only a web browser to browse and shop. Napster matches these features, but has 3 times the catalog size. In addition Napster has music discovery methods beyond Amazon's "customers who bought this also bought this".


Digital Music Store Comparison
| | | | | | |
| --- | --- | --- | --- | --- | --- |
| Music store * | Price (Track/Album) | Labels | Catalog Size | Platform | LockerSync Support |
| AmazonMP3 | 89-99 cents/$7.99-9.99 | All | 2 million | All | Yes |
| emusic | Prepay 30 tracks for $9.99/month | Indies | 2 million | All | Yes |
| iTunes plus ** | 99 cents/$9.99 | EMI | 500,000 | Mac, Win | Yes |
| Napster | 99 cents/$9.99 | All | 6 million | All | Yes |
| Walmart | 94 cents/$7.98-9.22 | EMI, WMG | 1 million | Win Only | Yes |



* There are other online stores (Bestbuy, Buy.com, Musicgiants, Rhapsody, Zune, etc.) but if they don't sell open formats, I can't in good conscience recommend them since you will lose your money.
** iTunes doesn't sell MP3 files, but as long as it isn't crippled with DRM it can easily be converted.



There are a lot of reasons to like Napster, but I'm not sure the catalog size can break my habit of visiting Amazon first. (Of course I'll go there if Amazon doesn't have it.) Just giving access to a file to download is not enough for today's discerning customers – they can get that from Limewire. Here are some innovations that online music stores should introduce to improve the consumer experience:

Allow multiple downloads for purchasers (buy it at work and download at work and home for example).
Automatically load my purchases to my personal Locker so I can listen from any web browser.
Enable me to make a purchase from my phone and download later (or have it automatically loaded to Locker).
Download a phone optimized version as well as a PC version.
Buy a song and hear it immediately on my Net radio device without a download.

You can get all the above features by installing LockerSync, which works well with all the music stores and makes sure you get maximum value for your music purchases. Anytime you purchase a song it will automatically load that song to your Locker with no effort on your part where it can be retrieved anytime you need it. It can be streamed from our nifty new web Locker and even streamed to a Net radio device! I highly recommend it as essential software for any MP3 buyer. Napster and the other online music stores need to do more to win back paying customers and continue to grow overall digital sales.

--MR


To discuss this topic with others, click here!





The Michael's Minute Meter



65%

20%

14%

AGREE
DISAGREE
MIXED
View the Michael's Minute Meter Report